News
Posted by Chris Hall on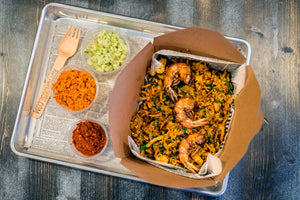 Former New York City restaurant Kottu House has taken over the kitchen at the Tank Bar, bringing with it a whole new world of Sri Lankan flavour!   With one eye on tradition and another on experimentation, owner Chelaka Gunamuni (known to everyone in the brewery as Chaz) has brought his take on Sri Lankan cooking to London, after previously operating Kottu House in Manhattan's Lower East Side and getting rave reviews (New York Times, Village Voice).   Chaz is no stranger to the brewery either – having worked as Assistant Manager at the Tank Bar, he's perfectly placed...
Posted by Chris Hall on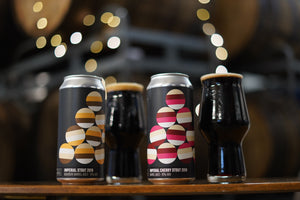 We're delighted to present two very special barrel aged beers!Way, way back in 2019 (yes, the Before Times), we brewed an Imperial Stout to tuck away into barrels, replacing those we'd just released: Yūki and Well Shot. We hoped we'd be able to release something just as exciting as last time...After extended barrel ageing, blending, quite a lot of tasting and racking our brains (and barrels), we managed to produce two very different beers!The first is blended from beer aged in Bourbon barrels, henceforth known as Imperial Stout 2019 – Bourbon Barrel Aged.The second was aged in a variety of...